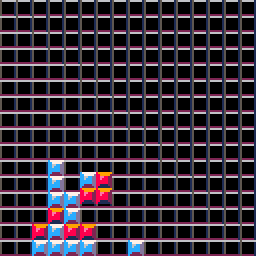 GEMSfall
I have some ideas for a multiplayer version of this game, but wanted to start out with a very simple prototype to test the feel and rules.
PICO-8 is a lovely way to learn game development, as the constraints guide the design decisions.
Try the combo system! Let the sound guide you, it isn't all speed, but pacing.
PICO-8 is a virtual console.